Government on route to 'Zero' with ​renewable energy in the Netherlands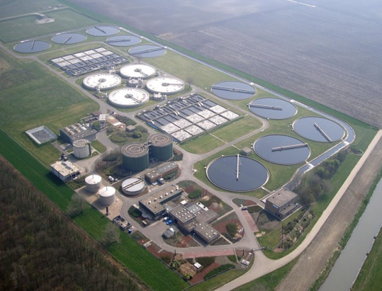 ​One of the largest Water Authorities in the Netherlands, faced a challenge: replacing three outdated CHP units located at two different sites, which had exceeded their operational lifespan. Recognizing the urgency of the situation, WBD initiated a thorough reassessment and issued a public tender with specific requirements.​
​First and foremost, the new CHP units were expected to meet stringent efficiency standards, both electrically and thermally, in order to be considered for the project. Secondly, the supplier was required to handle all aspects of the project, adhering to a comprehensive one-stop-shop principle. This streamlined approach ensured that the Water Authorities had a single point of contact throughout the entire process. ​
​Lastly, WBD sought an innovative solution to minimize emissions. As a government entity, they aimed to set an example by adopting environmentally friendly practices.​
​Given the public nature of the tender, the assessment process was conducted objectively. The final decision was predominantly influenced by the extent to which the proposals fulfilled the aforementioned criteria.
The choice of acquiring Guascor G-24HM units was primarily due to the the efficiency of the generator set in conjunction with a flue gas cleaner and extensive experience of Dordtech with various types of fuels, particularly biogas.
To read the whole use case, please, click here.
https://guascor-energy.com/wp-content/uploads/2023/10/dordtech_planta2.png
291
382
Idoia Alberdi
https://guascor-energy.com/wp-content/uploads/2022/06/Guascor-Energy-Logo.svg
Idoia Alberdi
2023-10-25 14:27:38
2023-10-25 15:15:09
Government on route to 'Zero' with ​renewable energy in the Netherlands