Guascor Energy expands its presence in Africa through Nigeria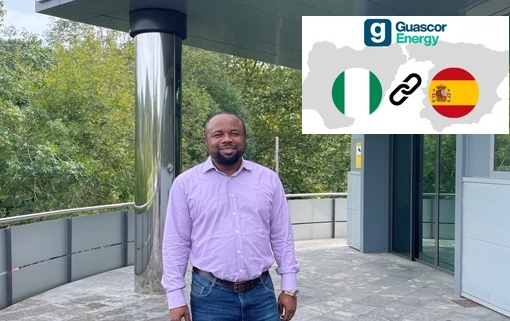 Guascor Energy, within its global commercialization strategy of engines and generators, has expanded its global presence.
#Nigeria is one of the countries where the company has intensified its activities.
Nigeria is the 15th largest producer of petroleum in the world, the 6th largest exporter, and has the 9th largest proven reserves. Petroleum plays a large role in the Nigerian economy and politics, accounting for about 80% of government earnings. Nigeria also has the 9th largest proven natural gas reserves estimated by OPEC.
#Naturalgas is seen as having the potential to unlock an economic miracle on the Niger River. Nigeria's energy consumption is much more than its generation capacity. 94% of Nigerians are connected to the national grid, but only 1% of Nigerians reported having electricity 24 hours a day.
The region has natural gas, biogas and wellgas sources which fits perfectly with the Guascor Energy portfolio. In addition, there are #generation and #cogeneration plants which reaffirms the suitability of the commitment to Nigeria.
Between September 12th to 28th September, the Nigerian strategic planning meetings took place in Guascor Energy (Zumaia – Spain), attended by Akintola Adefemi (Guascor Energy Brand Management Manager in the Region) and the entire management of the company.
#WeAreGuascor #GuascorEnergy #Nigeria #energy
https://guascor-energy.com/wp-content/uploads/2023/09/Akintola_web.jpg
679
510
Idoia Alberdi
https://guascor-energy.com/wp-content/uploads/2022/06/Guascor-Energy-Logo.svg
Idoia Alberdi
2023-09-28 16:33:14
2023-09-28 16:36:33
Guascor Energy expands its presence in Africa through Nigeria